GOVERNMENT ACCOUNTING
Improve your entity's overall financial management with government-specific modules such as Utility Billing, Fees, Taxes and Licenses, and Court Fines. Improve reporting while you benefit from reduced manual work and errors; streamline processes while saving time and money.
The AccuFund Government Accounting Suite, available on-premise or cloud, reduces operating costs and improves overall management flexibility. This top-rated financial operations improvement solution enables your municipality/city/town to:
Account structure designed to produce the reports you need
Add-on modules to expand your capacity to track, manage and report all pertinent areas
Improve transparency and departmental access to data
All modules fully integrated eliminating the need for re-keying data from other systems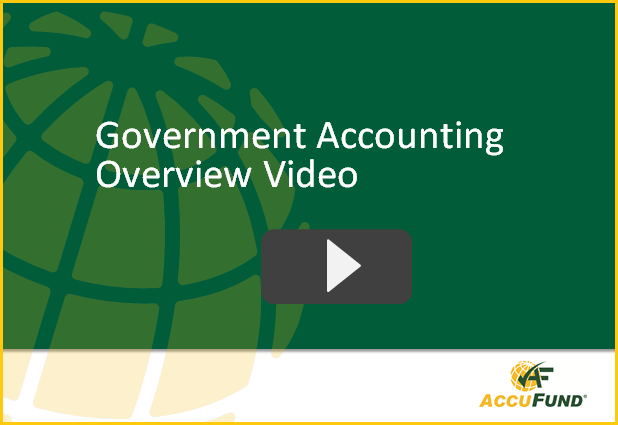 Read more about AccuFund Government Accounting System Features & Functionality.
Hardware and System Requirements. For Information about the hardware and system requirements for the AccuFund Government Accounting Suite, please Click Here.
---
Testimonials
"Our ability to pull data on an actual basis, directly from our accounting system, improves the timeliness and accuracy of our reporting." ~ T. Pennington, Rancho Simi Recreation and Park District
"You can also create customized reports that are very in-depth and deliver the exact information you're looking for, " ~ Easton Volunteer Fire Department
"We went from using paper time cards to inputting information to a database and generating a payroll report automatically," ~ J. Gillenwater, Central Lyon County Fire Protection District.
"With AccuFund, I save 10 hours a week. I have better security, files can't be deleted and I can make better decisions." ~ Accounts Payable Clerk, Magic City Enterprises