MUNICIPALITIES / CITIES / TOWNS
Communities are continually challenged with the need for new or expanded services. Whether it's driven by demographic changes within your community or state/federal mandates, how communities manage their fiscal responsibility, within the context of the laws and regulations, will have significant impact on your community's future well-being.
Improve your community's overall financial management with the AccuFund Government Accounting Suite and government-specific, tightly- integrated modules such as Utility Billing, Fees, Taxes and Licenses, and Court Fines. Improve reporting while reducing manual work and errors; streamline processes while saving time and money.
Customize account structure helps produce the reports your managers need to make informed, timely decisions
Add-on modules expand your capacity to track, manage and report all pertinent areas – and aids in decentralizing responsibilities
Integrated Payroll streamlines all departments and their unique labor requirements and the web-based timesheets give all employees easy access to time tracking
Improve Control with integrated purchasing and e-requisition processing
Improve transparency and departmental access to data - from user reports to departmental reports to budget reports and year-end reporting
Read more about AccuFund Government Accounting System Features & Functionality.
---
Testimonials
"With AccuFund, I save 10 hours a week. I have better security, files can't be deleted and I can make better decisions." ~ Accounts Payable Clerk, Magic City Enterprises
"AccuFund saves about 15-20% of our time, freeing us to attend to other things," ~ J. Thomas, City of Lebanon, Kentucky
"We probably save about $70,000 each year not having to hire an additional person to do the things we had to do before we implemented AccuFund." ~ A. Stache, Township of Upper St. Clair
"AccuFund also offers great reporting capabilities. It's very easy to send reports to Excel or a PDF, which is a big plus for us...the ease with which we can email a report directly from the system to a department manager." ~ P. Harris, City of Cripple Creek, Colorado
---
AccuFund's Local Government Success Stories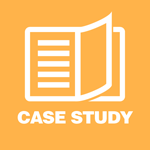 City of Lebanon, Kentucky
Cripple Creek, Colorado
East Windsor, Connecticut
Lewisburg, West Virginia
Franklin, New Hampshire
Mt. Lebanon, Pennsylvania
---
---
Explore the AccuFund Solution ideal for Municipalities/Cities/Towns