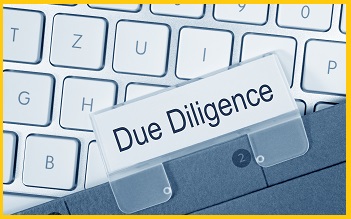 DUE DILIGENCE IN A RAPIDLY CHANGING NONPROFIT SOFTWARE MARKET
When organizations are closing in on the purchase of nonprofit accounting software, they generally take the time to call references. Talking to other people who use the software is common and smart practice.
People who are living with a solution – who rely on it each day to carry out their responsibilities – are in the very best position to give you great insight on strengths and weaknesses of a particular product. We always encourage buyers to talk to other nonprofit and government organizations using AccuFund.
Product Due Diligence Isn't Enough: Look At The Company Behind The Product
Understanding the features and functionality of a software product is important. Equally important is understanding the ownership and the company behind the product. It's very important to ask: How important is the success of this product to the company that owns and publishes the product?
If a software solution is critical to a company's success, the company will invest money in the development, support, and marketing of the solution. That's very important for you as the CFO or Finance Director of a nonprofit to know: whether the product you are purchasing plays an important strategic role in the success of the company.
In the world of accounting software there has been and continues to be significant movement among the players. Oracle purchased NetSuite. Deltek was acquired by Roper. Epicor was acquired by KKR. And a little bit closer to home, KKR sold Abila to YourMembership and MIP Fund Accounting is now part of Community Brand.
What Does This Mean For You?
You are making a significant investment when you purchase accounting software for your organization. You should enjoy the confidence of knowing that the company behind the software is committed to investing in the continuing development, support and marketing of the product.
When a software solution bounces around from owner to owner, it can have some detrimental consequences. Changing ownership can be a source of anxiety for employees. This can stem from a constantly changing roster of executives. There's also frustration when there is no continuity in strategy from one year to the next. So it's not uncommon for key employees to leave the company in search for a more stable employer.
Turnover has an impact on customer experience. You may have been enthusiastic about the leadership but suddenly or gradually the roster changes. The most noticeable impact occurs when there is turnover in support. Your team has enjoyed efficient and knowledgeable interaction with veteran support reps, but changing personnel often brings less experienced reps who don't have the answers you need.
Reasons Behind Mergers And Acquisitions
There are any number of reasons for mergers and acquisitions in the software industry. Companies have a strategic reason for buying, though they might not always share that reason publicly:
• Increase market share – a company is acquired in order to increase the buyer's market share.
• Enhance portfolio – a company is acquired because it has a product that augments or complements the buyer's product portfolio.
• Access to customers – the buyer's prime interest is access to the customer base and usually a desire to sell additional product to that customer base. Sometimes the buyer's strategy is to move that customer base from their current product to another product over time.
• Cash cow – a solution is purchased so that the buyer can enjoy revenues from software sales and renewals. The buyer has no plans to make any or significant investment in the product with the understanding that the product will cease to be profitable at some point in the future, at which time is will be discontinued.
Some software acquisition strategies are in the best interest of customers; others are not.
The AccuFund Commitment to You and Our Products
AccuFund is committed to the nonprofit financial management market. It's not an afterthought or secondary market for us. It's what we do. We have a strong reseller channel that brings consultants close to you; experts in vertical markets within the nonprofit and government areas. And we actively participate in nonprofit and government conferences and training programs.
As the AccuFund Infographic shows, we've introduced 94 enhancements in the last year, including our new mobile applications for time entry and work order management. We plan just as many enhancements for next year. We made a major commitment to upgrading our product interface and will continue to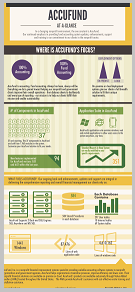 maintain state-of-the-art technology and systems.
We provide you options for deployment with subscription cloud, hosted purchased software and perpetually licensed on-premise options. Plus, the ability to switch deployment options when your preferences change.
Our primary goal is not to maximize cash for investors from the business; we are committed to AccuFund's long-term growth and expanded product offerings.
AccuFund At-A-Glance Infographic.
When you select AccuFund, you are investing in feature-rich products backed by a company that has stability and focus. With AccuFund you know you have a financial systems partner that will be committed to serving your needs for the long term.


---

AccuFund is 100% focused on serving nonprofits and government entities. The complete fund accounting financial management solution, available online or onsite, consists of a strong core system and modules that allow you to expand as your needs evolve. Contact Us for more information.