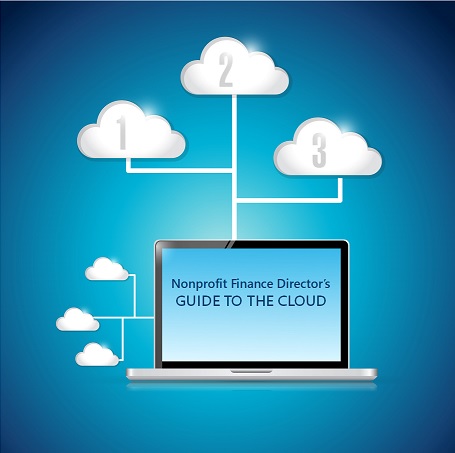 If you are currently evaluating nonprofit accounting software, chances are your old system is a legacy, on-premise, accounting solution. We define legacy as software that was developed prior to 2000 (Y2K). "On-premise" refers to where your software physically resides, for example, on a server in your organization's office.
One of the things you probably have been tasked with, is looking at nonprofit cloud-based accounting solutions. There are many compelling reasons to consider a nonprofit cloud-based accounting solution (anytime, anywhere access; browser-based access; the ability to use PC or Mac or both; budget-friendly subscription pricing; and disruption-free upgrades to name just a few).

FEATURES AND FUNCTIONALITY
The criteria with the highest priority is features and functionality. You must find a solution that does what you need it to do. Sounds like offensively simple advice, but if you don't have the necessary features and functionality, you will find yourself drowning in manual processes and spreadsheets to make up for what the system is lacking. Your new system should do more than your old system.
DELEGATE TO THE SYSTEM
Your new system should move you out of the data collection, number crunching role and into the realm of strategic analysis. You have powerful value and insight that will benefit the organization, its mission, and its ongoing viability. Your new system should give you the ability to off-load the drudge work and give you additional hours for strategy and high-value analysis to further the impact of your organization and demonstrate a whole new level of stewardship, transparency, and accountability.
BENEFITS OF THE CLOUD
Once you've ticked off the boxes of the features and functionality and the ability of the solution to automate many existing manual processes as well as deliver needed reporting – you can begin evaluating the cloud platform. The benefits are numerous. Here are just some of the benefits that may result:
Cost savings – The first-year cost of your subscription and implementation may not seem like much of a cost savings compared to on-premise solutions. It's not an "apples to apples" comparison. Keep in mind that because your solution is in the cloud, you don't have to invest in, maintain, or upgrade servers. This can be a significant financial relief. Also, because cloud solutions are sold as subscriptions, you have budget-friendly monthly subscription fee and no large annual maintenance and support bill.
Device agnostic – A key question for legacy systems has always been compatibility. "Is this just for PCs or can you run on a Mac as well?" Cloud based solutions work on both Macs and PCs – but it goes beyond that. Any device that allows you to access an internet browser (whether smart phone, tablet, laptop or desktop) gives you access to your software.
Accessible via Internet browser – You can access your system from anywhere that has internet access at any time. It doesn't matter if you're waiting for your flight to finish boarding, or you're home-bound due to weather, or you're checking in after a day at a conference – as long as you have access to the internet, you have access to the system.
Upgrades are disruption free – Remember announcements like "We'll need everybody off the system Wednesday beginning at 4:30 p.m. through 8:00 a.m. Thursday so we can perform the upgrade."? No more. Cloud-based system upgrades, packets, bug fixes are all done behind the scenes. You are always working on the latest version of the software. If you ever got behind on software upgrades, you know how painful it can be to finally bring the software up-to-date. With a cloud-based solution, your software will always be current.
CONCLUSION
So which is better: cloud-based solutions or onsite solutions?
That will depend on your organization, your challenges, and your aspirations.
That's why AccuFund offers solutions for both platforms. Our exclusive focus on nonprofits and government agencies means you'll have the features and functionality you need.
We don't dabble in fund accounting – we live there. You can be confident that whichever technology platform you decide, you can enjoy the richness of AccuFund's nonprofit and government accounting solutions.
To learn more about AccuFund, you're invited to join us for a live webinar. Select the type of accounting solution you are interested in and join us for a live product webinar.


---
AccuFund, Inc. is 100% focused on serving nonprofits and government entities. The complete fund accounting financial management solution, available online or onsite, consists of a strong core system and modules that allow you to expand as your needs evolve.