Dashboards for Nonprofits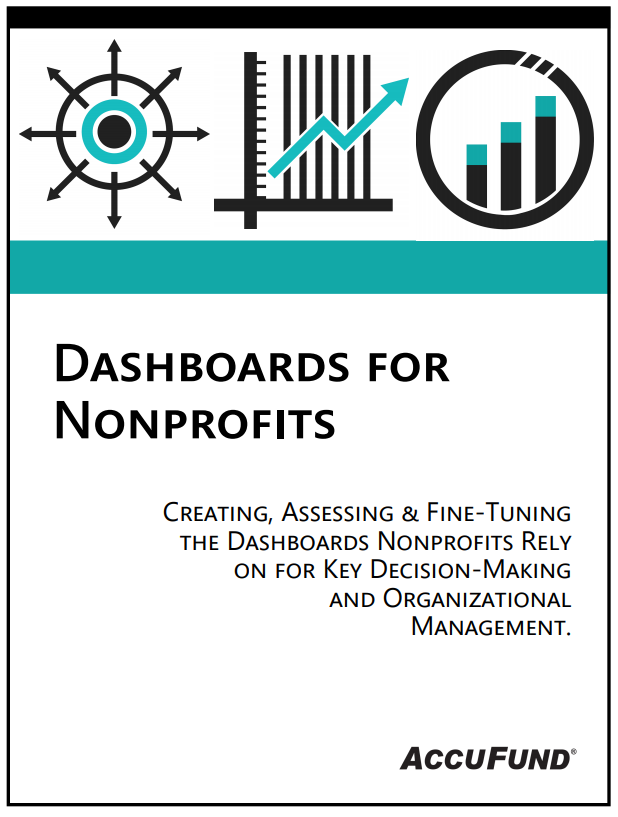 Dashboards tell the story about an organization. They combine various elements (financial, demographic, etc.) and display critical information in an easy-to-read format that enables timely analysis and decision-making.
Are you working towards implementing dashboard metrics at your organization? Or are you a skilled dashboard user looking to fine-tune or re-think your existing dashboard metrics? No matter where you are in the dashboard metric process, this white paper can help.
The Dashboards for Nonprofits White Paper highlights:

• Tips for the new dashboard user,
• Worksheets for developing key dashboards by job function,
• The data needed to generate the dashboards you want/need to see,
• Tools needed to deliver the dashboards your organization relies on, and
• Guidelines to ensure data security.