AccuFund Awarded 5-Stars in CPA Practice Advisors' 2020 Nonprofit Accounting Systems Review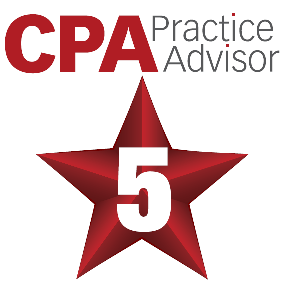 AccuFund Awarded 5-Stars in CPA Practice Advisors' 2020 Nonprofit Accounting Systems Review
AccuFund, Inc. (www.accufund.com), provider of online and onsite nonprofit and government financial/ERP management software, received a 5-Star Rating in CPA Practice Advisors' 2020 Non-Profit Software Review. CPA Practice Advisors assessed AccuFund's Nonprofit Accounting Suite based on core system capabilities, add-on module selection, financial statements and reporting, integration, security, and support.
CPA Practice Advisors describes, "AccuFund is best suited for mid-sized nonprofit organizations and government entities that are in the market for a modular system that can manage multiple funds and programs." AccuFund is available online or onsite, and users can purchase the modules they need, and add others at a later time.
AccuFund Accounting Suite includes excellent reporting options, with a Financial Report Writer available. Report templates are included, with the ability to customize the templates as needed. The application also includes nonprofit specific reports such as the Statement of Cash Flows, along with a combined balance sheet and trial balance."
Product strengths detailed in AccuFund's 5-Star Review include:
• Online or onsite deployment options,
• Modular structure and robust selection of add-on modules,
• Complete Payroll Suite,
• Automation Workbench automates tasks using data stored in modules,
• Solid reporting options,
• Strong budgeting capabilities, and
• Seamless integration with Salesforce for donor management tracking and other third-party applications.

Read the complete AccuFund Accounting Suite 5-Star Review Press Release.

Read the complete CPA Practice Advisor 5-Star Review of AccuFund Accounting Suite.

Learn more about AccuFund for Nonprofits and Local Governments.