AccuFund Publishes FASB ASU 2016-14 White Paper Series for Nonprofits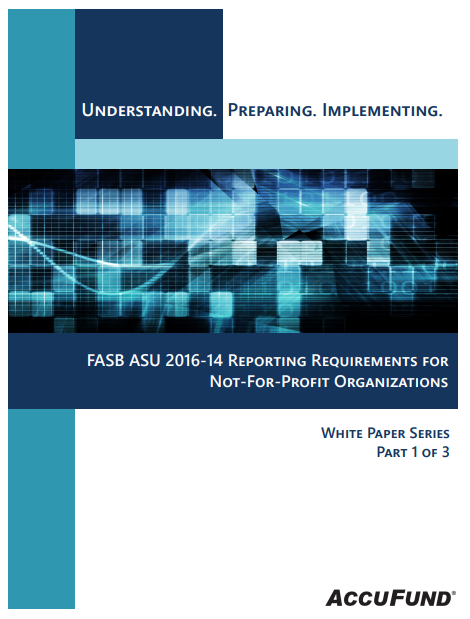 AccuFund, Inc. today announced a new 3-Part White Paper Series on FASB ASU 2016-14 to assist nonprofit organizations in understanding, preparing and implementing the new reporting requirements.

The Financial Accounting Standards Board (FASB) has issued a new accounting standards update specifically for nonprofits (ASU 2016-14) to improve the current net asset classification requirements and the information presented in financial statements and notes about a nonprofit entity's liquidity, financial performance, and cash flow. This is the first major set of changes to nonprofit financial statement presentation standards since 1993.

Is your organization ready?

Read the full AccuFund FASB ASU 2016-14 White Paper Series Press Release.

Download AccuFund's New White Paper, Understanding. Preparing. Implementing. FASB ASU 2016-14 Reporting Requirements for Not-For-Profit Organizations.