AccuFund Introduces Mobile Work Orders and Work Orders Module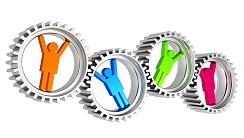 AccuFund introduces the Work Orders module, enabling organizations to assign and track the progress of maintenance and repair jobs. Work Orders streamlines access to all the information related to a work order.
Work Orders is available as a mobile application for iPads and Android tablet devices and as a standard module in the AccuFund Accounting Suite. Work Orders provides municipalities, state governments and nonprofit agencies, including their internal departments, with the ability to create and update work orders for customer or internal maintenance and repairs.

Read the entire AccuFund Mobile Work Orders and Work Orders Module.