Online vs. Onsite. Government's Guide to Accounting Software
Online vs. Onsite, A Government's Gu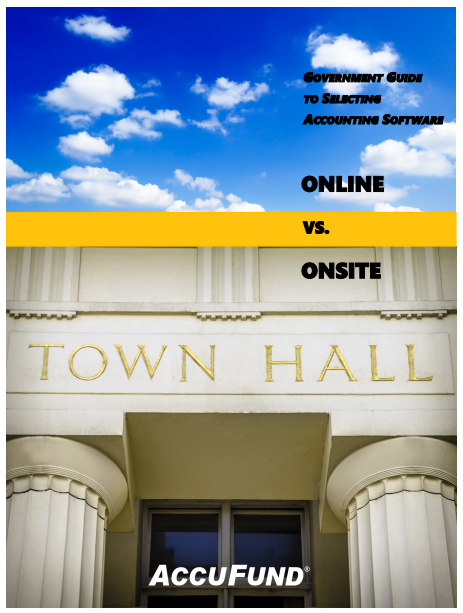 ide to Selecting Accounting Software takes an objective look; identifying 6 Key Factors and Questions to Consider that can help you make the right decision.

• Do employees only need access while onsite or do they need to have mobile access?
• What type of training and support is available to help improve system efficiency?
• What is your internal process if your server goes down?
• Are updates included in on-premise support fees?
• How can you compare IT costs of going with a cloud solution versus recurring fees of an onsite solution?
• Can you convert to the other deployment if necessary?
Take an in-depth look at both sides of the discussion. Online vs. Onsite. One isn't better than the other – they are both valid options – it just depends on what's right for your government.