AccuFund Receives 5-Stars in CPA Practice Advisors' Not-For-Profit Software Review.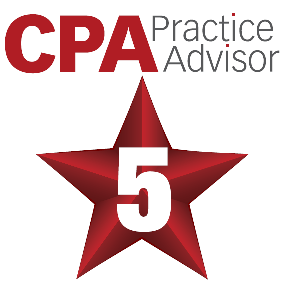 CPA Practice Advisors describes, "AccuFund for nonprofits is a robust accounting and financial management application designed for nonprofits and government entities. AccuFund is an excellent choice for mid-sized nonprofit organizations that need to track a variety of funds, allocations, grants, and donors."
Product strengths detailed in AccuFund's 5-Star Review include:
• Variety of product deployment options for on-premise and cloud/online
• Strong set of core modules
• Robust selection of add-on modules
• Seamless integration with Salesforce for fundraising/development activity
• Multi-level security, with each user assigned an access level that corresponds to their position
The AccuFund Nonprofit Accounting Systems offers all the core modules nonprofits and government entities expect: General Ledger, Financial Report Writer, Budget Reporting, AP, Cash Receipts, Bank Reconciliation, Forms & Report Generator, Dashboards and User Security System.
Robust add-on modules include: Budget Development, Payroll & Labor Distribution, Grants Management, Human Resources, Fixed Assets, AR with Inventory and Responsible Party Billing, Allocation Management, Purchasing with Inventory, Online Requisitions, Loan Management, and Representative Payee.
AccuFund also offers payroll clients a robust Employee Web Portal for time sheet and self service benefits.
Read the full CPA Practice Advisors Review.

Read the full AccuFund 5 Star Press Release.
Read the First-Hand Account, featuring New Paradigm for Education success with AccuFund.