Nonprofit Reporting White Paper

REPORTING ON A MISSION.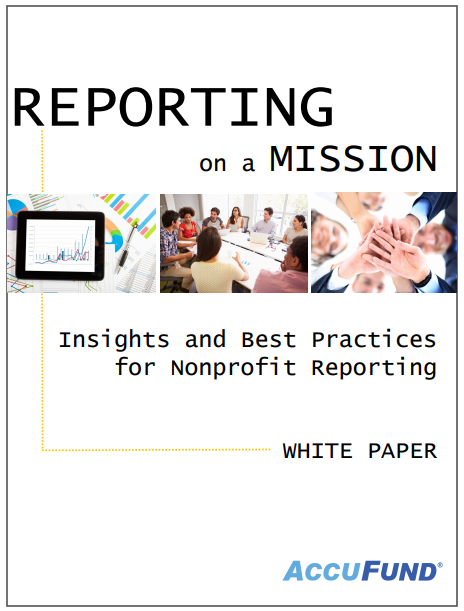 Nonprofit Reporting is your organization's best insight into your financial position, grant management, and program effectiveness. With better insight comes better decision making and better tactical execution.

You're invited to download the White Paper, Reporting on a Mission, detailing insights and best practices of Nonprofit Reporting.

Highlighted in the White Paper, Reporting on a Mission:

• Best practices for requisite, encumbrance and performance reporting; as well as allocations and budgeting capabilities,
• Overcoming reporting bottlenecks; types of reporting your accounting system should be able to do for you,
• Benefits of reporting accessed directly from your accounting system, and
• How to identify and address inefficiencies within your accounting system.