Mastering Workflow in Nonprofit Management. White Paper.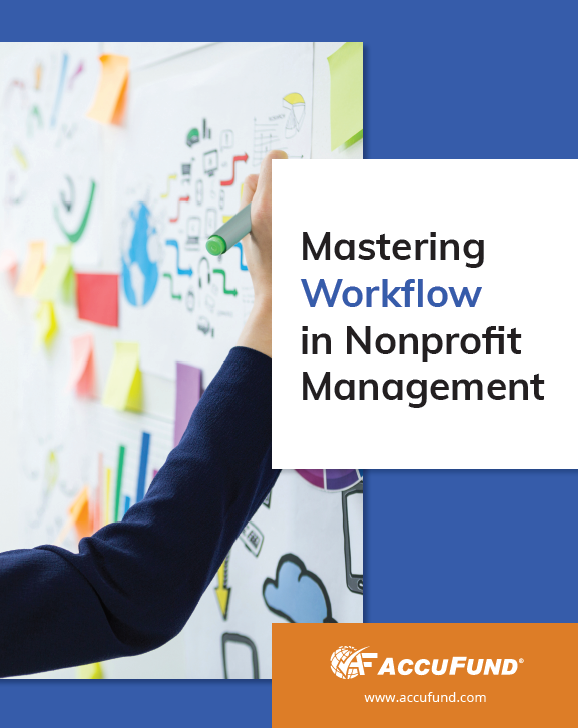 Q: How can you streamline processes to be more efficient and improve internal control?
A: Workflows
The ability to create specific approval processes, automate sequential steps, and enable remote employees to complete a variety of tasks, without physically moving paper from location A to location B can be incredibly efficient.
Mastering Workflow in Nonprofit Management provides detailed steps and helpful tips in some of the many areas workflow can positively impact your organization:
Bill Pay/Payment Processing,
Grants Management,
Budget Development,
Employee Expense,
Purchase Order,
Payroll/HR,
Employee Self-Service,
and more.