Bank Reconciliation
AccuFund Anywhere Online
Track All Your Transactions in Every Checking Account
AccuFund's browser native Bank Reconciliation module provides full reconciliation from bank to register to General Ledger for each checking account.

Bank Reconciliation combines accounts payable checks, payroll checks, and cash deposits in a single, simple-to-use system. It includes adjustments and account transfers to maintain a complete reconciliation history.
Streamline Your Bank Reconciliation Workflow
With AccuFund's Bank Reconciliation module, information about any checking account can be viewed on the register screen:
Press the Bank Reconciliation icon to display a window for marking checks, deposits, and cash adjustments and entering service charges and interest earned.
As each item is marked, the balance for that transaction type is updated and should agree with your bank summary when completed.
Enter service charges and interest earned in the reconciliation.
Bank Reconciliation Onsite Version
Looking for the onsite version of this module?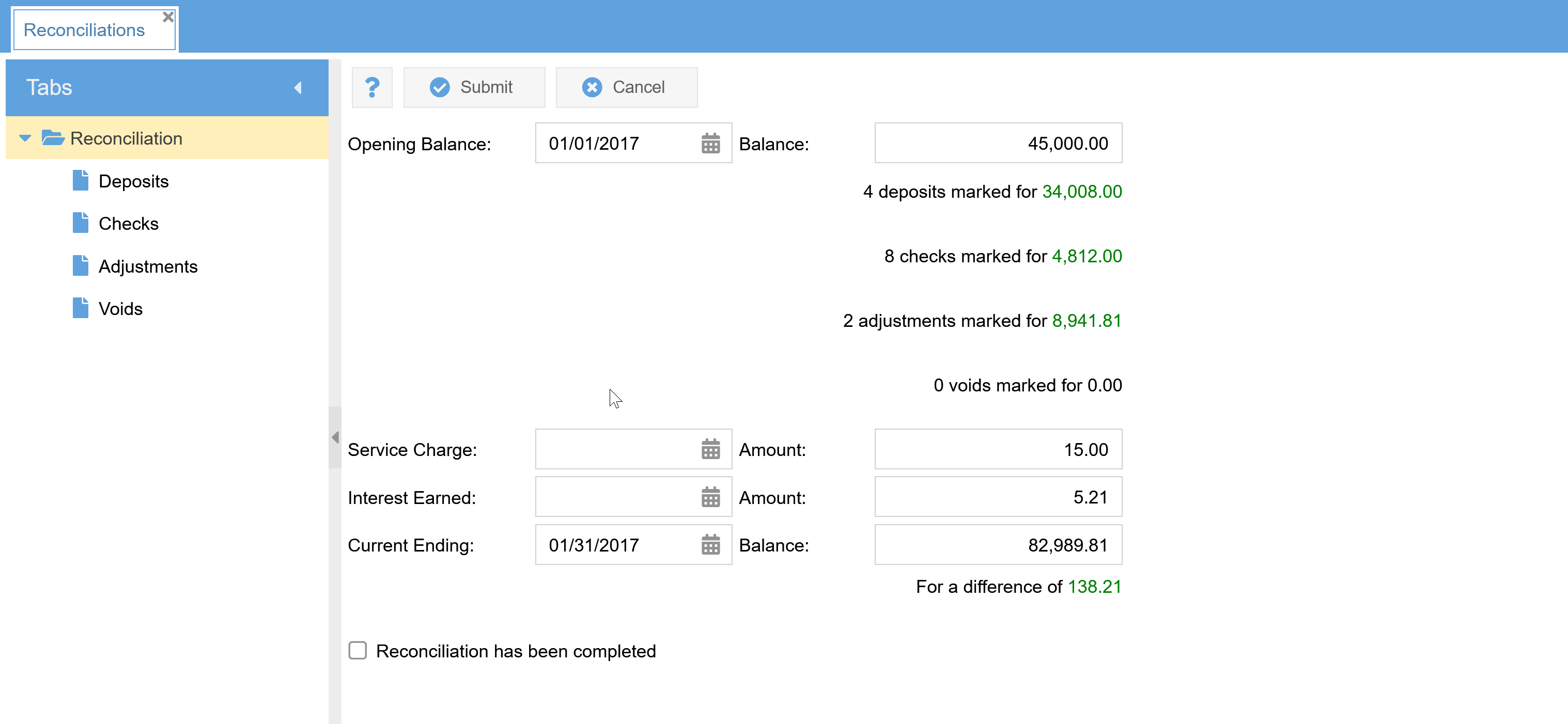 Enjoy User-Friendly Features
The AccuFund Bank Reconciliation module includes features designed to make life easier:
Mark a numerical range to simplify the reconciliation of groups of checks.
Import cleared checks from your bank to speed reconciliation and reconcile more frequently.
Scan and attach copies of your bank statements.
Make adjustments for transfers between checking accounts and clearing checks for the wrong amount.
Generate reports showing cleared, un-cleared, or both types of transactions.
Keep prior reconciliations indefinitely for review and reporting.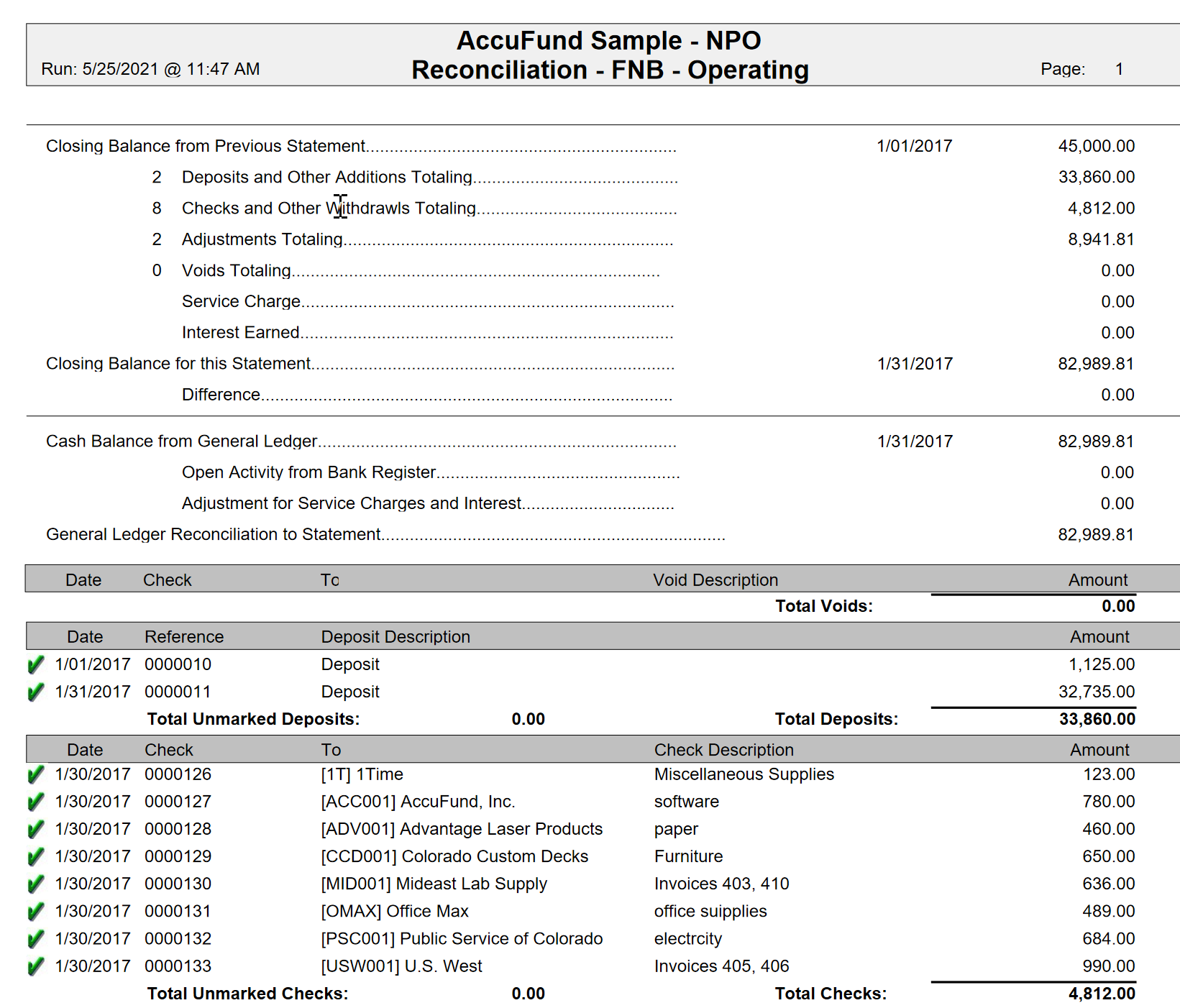 Let's Get Started
AccuFund supports your mission with a full suite of financial management applications for nonprofit and government organizations. To learn more and arrange a demo, contact AccuFund at 877-872-2228 or This email address is being protected from spambots. You need JavaScript enabled to view it. or visit www.accufund.com.