Grants Management
AccuFund Anywhere Online
Get All Your Grant Information in One Convenient Place
AccuFund's browser native Grants Management module empowers your agency to fully manage the grant process, from application, approval, task assignments, and spending to reporting and grant retirement.

The module goes beyond financial data to deliver a centralized location for all your grant information, drillable report queries, and data fields including dates, tasks, sources, scanned documents, and more. Everything you need is readily available, so you don't have to go looking in multiple locations to get the full picture of a grant's status.


Grants Management Onsite Version
Looking for the onsite version of this module?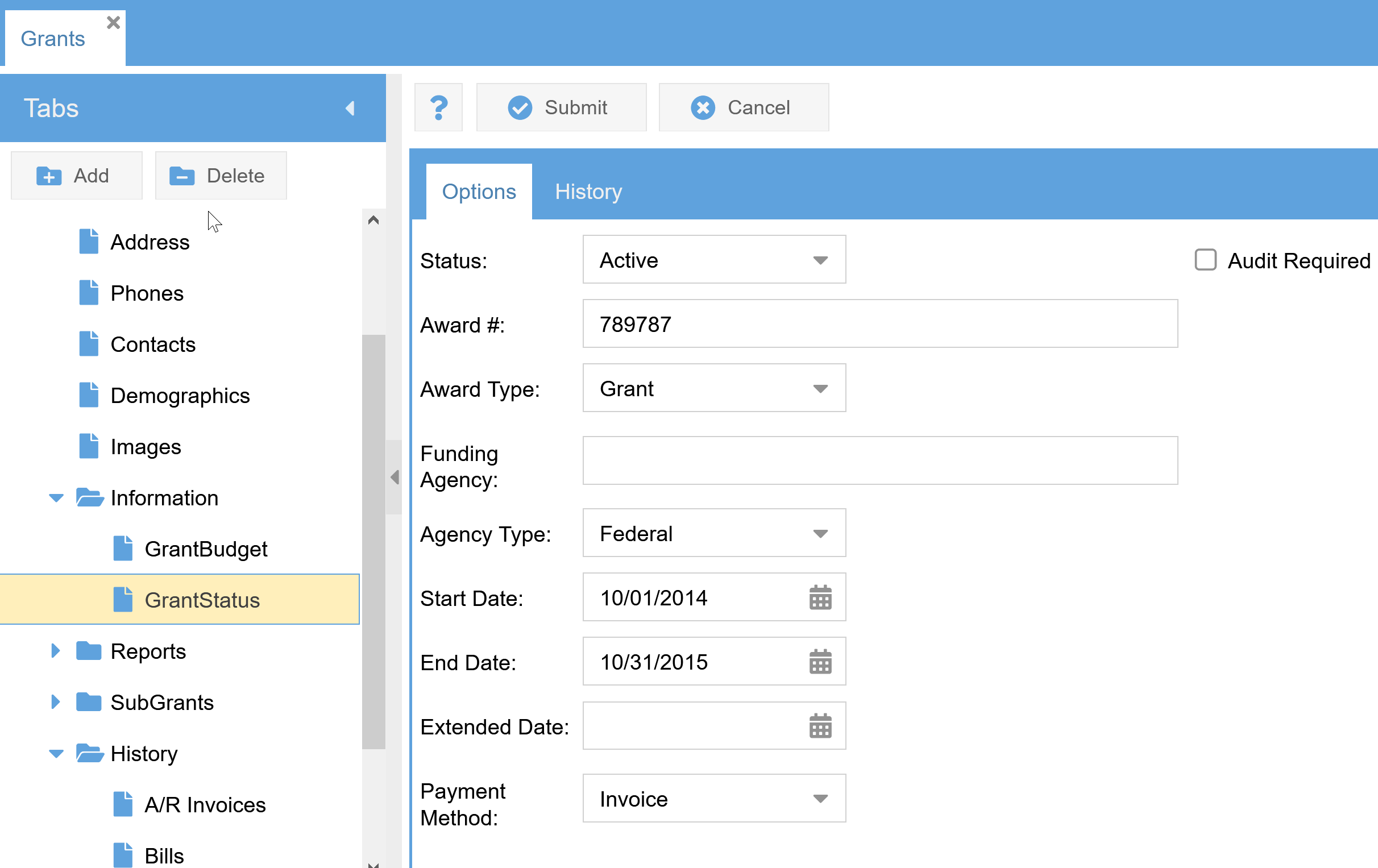 A Productivity Booster for Grant Administrators
The AccuFund Grants Management module builds from the organization table and puts addresses, phone numbers, contacts, and notes at your fingertips.
The module takes full advantage of AccuFund's strong document management capabilities, which allow you to store all related documents in one place for easy review and retrieval.

Customizable views enable you to have live reports of active records, showing the data you need to see in a drillable browse window.
Standard fields are available for forms and reports, and custom fields are easy to deploy. All fields can track changes over time and can accommodate multiple entries, such as grant submission records.
Other Key Features Include:
Customizable client and demographic screens.
Multi-column financial views, including actual, fiscal budget, grant budget, encumbrance, and requested over specified time periods (month-to-date, year-to-date, and grant-to-date).
Revenue and expense details.
Quick Report functionality that shows activity associated with each reported cell.
Grant Views, a customized, drillable summary of grants.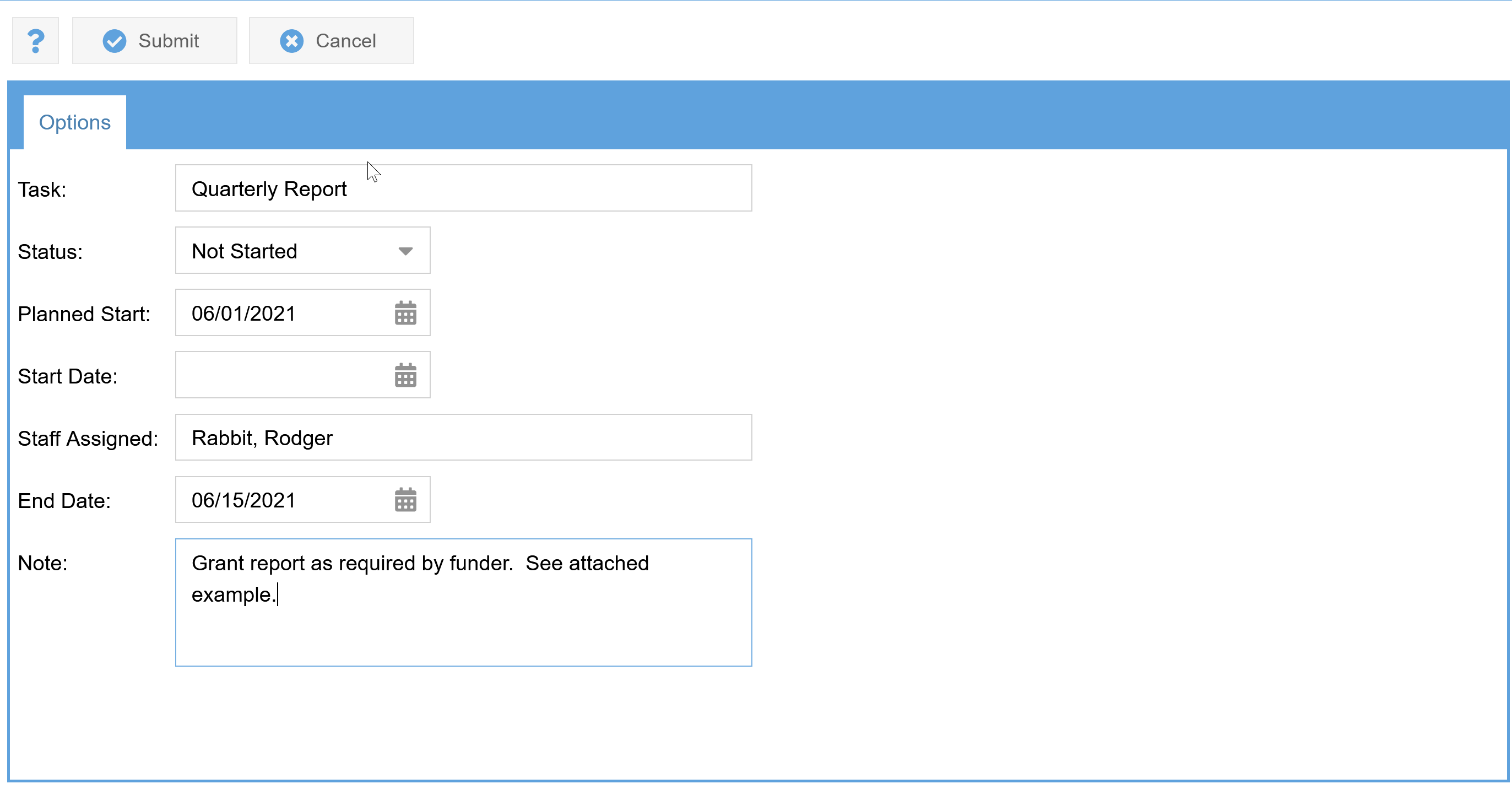 Enjoy Greater Convenience with Built-in Integrations
To streamline your processes even more, Grants Management ties into other AccuFund modules:
General Ledger for financial reporting
Accounts Receivable for invoice history
Cash Receipts for cash history
Reports/Forms Designer for custom reporting
Let's Get Started
AccuFund supports your mission with a full suite of financial management applications for nonprofit and government organizations. To learn more and arrange a demo, contact AccuFund at 877-872-2228 or This email address is being protected from spambots. You need JavaScript enabled to view it. or visit www.accufund.com.