Employee Self Service
AccuFund Anywhere Online
Improve Employee Access to Their Personal Information
With the browser based AccuFund Employee Self Service module, employees can update personal data or tax preferences and view or print important documents.

Your human resources department controls which items employees can see. You also control the timeframe for accessing time-sensitive documents, such as open enrollment forms for insurance.

For each item, human resources also sets the level of permission an employee has, such as view only, change, and change with approval. Typically, employees can view and change their addresses, phone numbers, and contacts, while they can view and view and print their pay stubs and W-2s.
Employee Self Service Onsite Version
Looking for the onsite version of this module?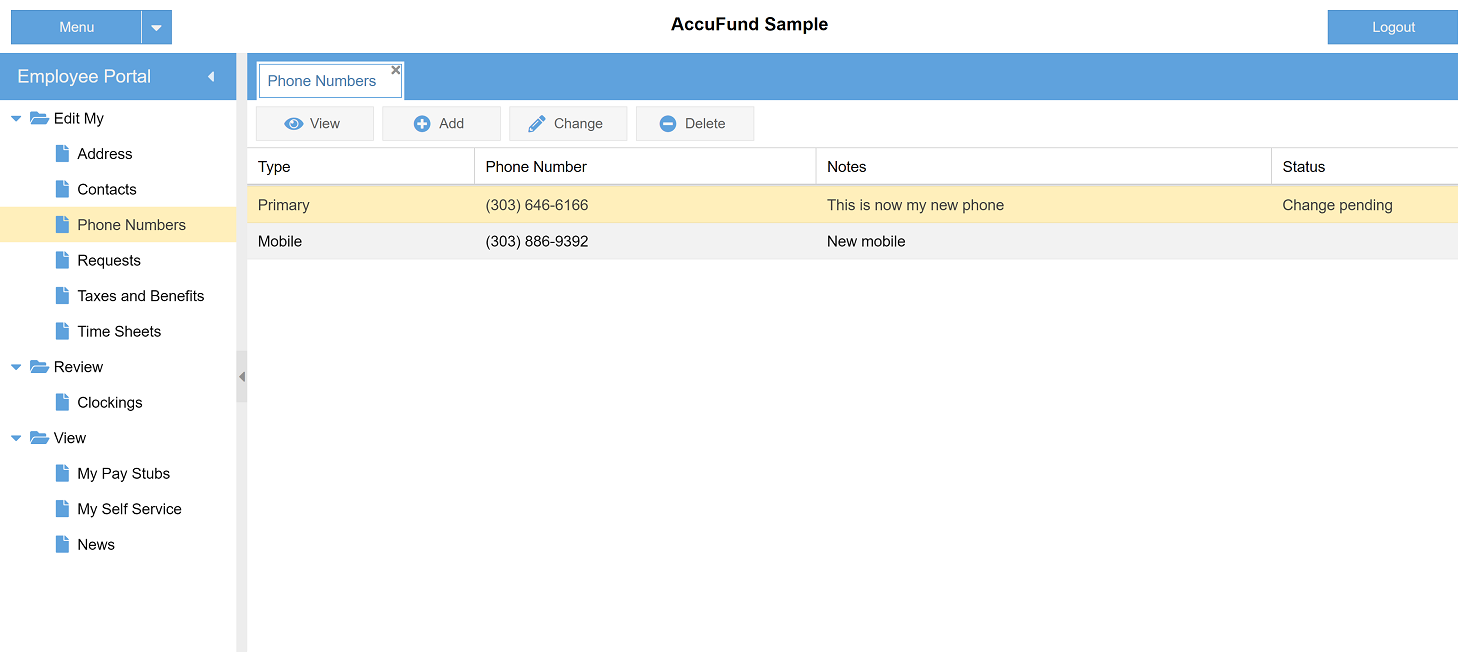 Reduce Waste, Save Time, and Free People Up for More Important Tasks
AccuFund's Employee Self Service module improves employee access to data, while reducing the flow of paper and requests for copies of pay stubs and W-2s.

The module lets employees view the last 18 months of pay checks—either directly in the browser or in PDF format for local printing or saving.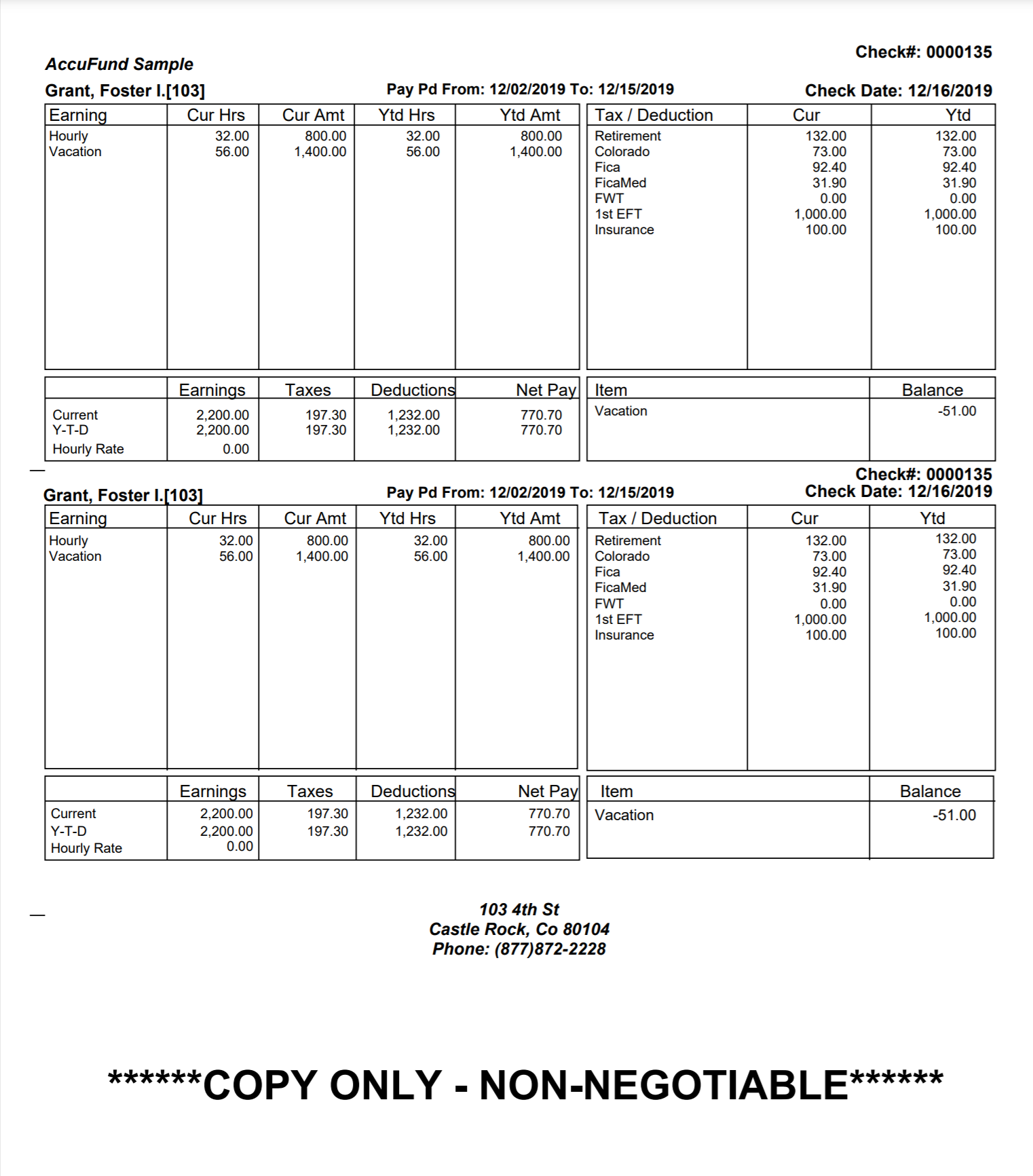 Let's Get Started
AccuFund supports your mission with a full suite of financial management applications for nonprofit and government organizations. To learn more and arrange a demo, contact AccuFund at 877-872-2228 or This email address is being protected from spambots. You need JavaScript enabled to view it. or visit www.accufund.com.