Time Keeping
AccuFund Anywhere Online
Choose the Timekeeping Options That Work Best for Your Organization
AccuFund offers a wide range of timekeeping options to meet the needs of government agencies and nonprofits, including the ability to access distributions, earning items, clients, and memos. In all cases, employees can clock into and out of programs, jobs, or projects.
Time Clock
Employees entering a building—from one or multiple locations—can activate this physical clock with card, fob, or biometrics, and facial recognition is on the way. No computer is required: a rugged device attaches to a wall or stand.


Web Clock
This clock is a great option for those who prefer a simple, browser-based timekeeper. Web clocks are ideal for employees who have ready access to computers.


Soft Clock
This downloadable app for Android or Apple devices turns tablets and smartphones into AccuFund time entry options with robust functionality. It's perfect for mobile employees but it can also be mounted as a fixed kiosk clocking device.
Time Keeping Onsite Version
Looking for the onsite version of this module?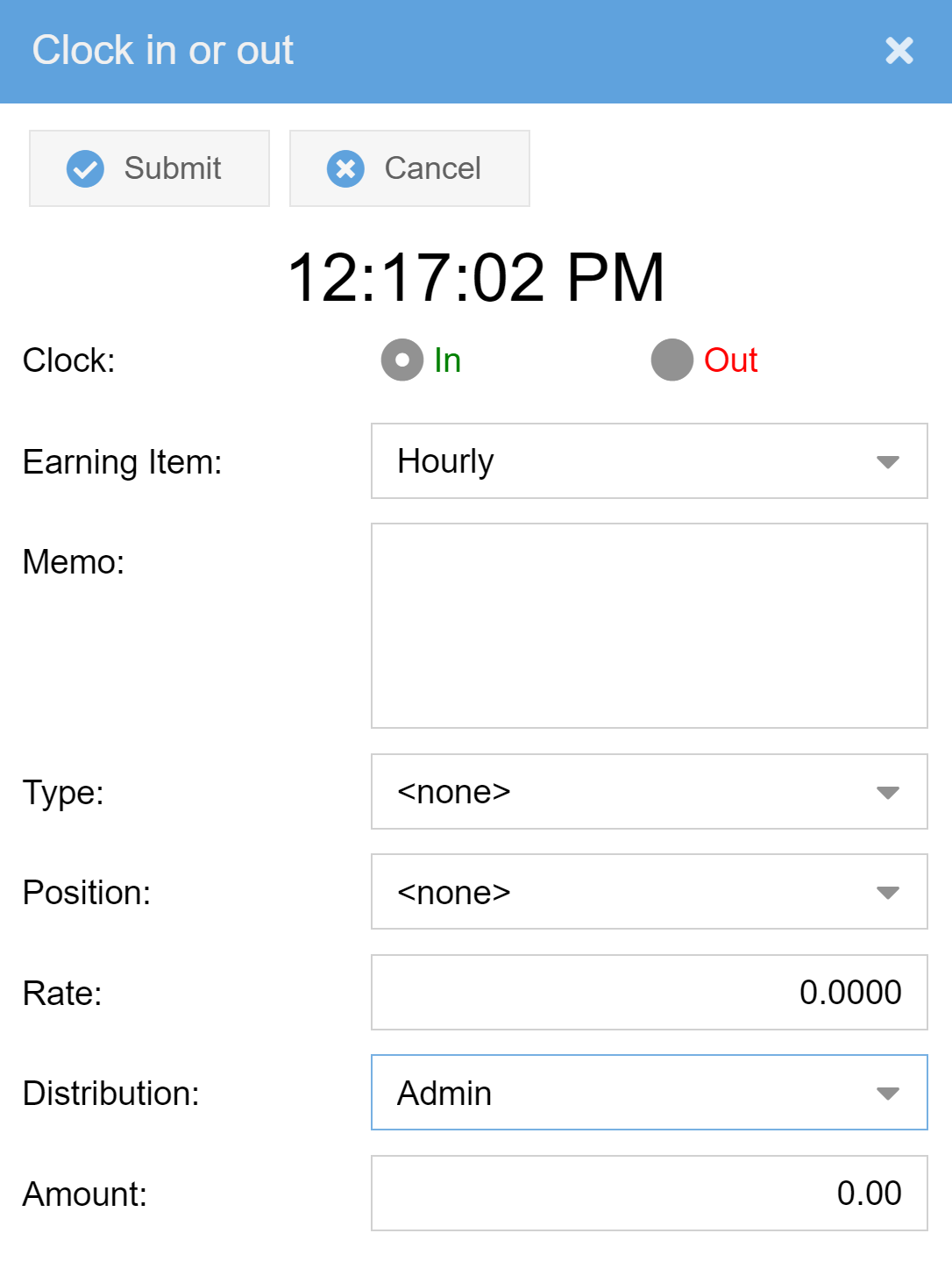 Enjoy Two Convenient Time-Entry Methods
AccuFund's Timekeeping module offers two time-entry methods that eliminate paper time sheets, automatically route timesheets for approval, and seamlessly integrate, in real time, with AccuFund Payroll.
Employee Time Entry – Daily
Our most popular time entry method allows employees to log in and fill out their own time sheets. It's well suited for staff who need to track their time in various programs and departments. Simple tools make complex time recording easy and duplicate entries are avoided.


Employee Calendar Entry
This simple time entry method provides a user-friendly, graphical view of time recorded. Employees can drag through a time period to enter their time, make adjustments, and copy time to other days.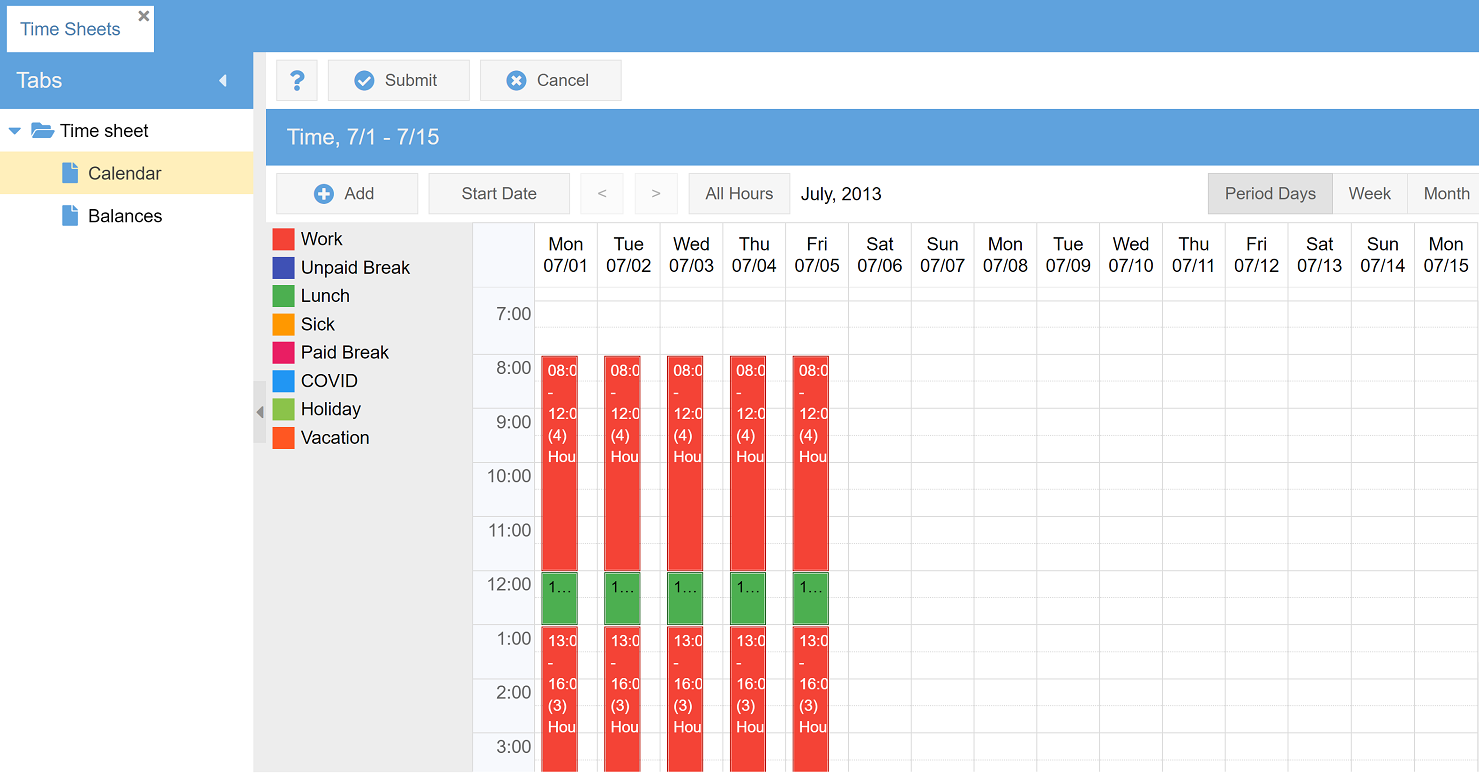 Let's Get Started
AccuFund supports your mission with a full suite of financial management applications for nonprofit and government organizations. To learn more and arrange a demo, contact AccuFund at 877-872-2228 or This email address is being protected from spambots. You need JavaScript enabled to view it. or visit www.accufund.com.