Fees, Taxes & Licenses
AccuFund Onsite
Administer Fees, Taxes, and Licenses from One Centralized Location
Using the AccuFund Fees, Taxes & Licenses module simplifies your agency's everyday tasks. For instance, when you issue a license, the module automatically assigns a certificate number and determines the amount to be collected. When you collect fees and taxes, the module includes information required for reporting purposes.
Simplify Cash Receipts for Fees, Taxes, and Licenses
The Fees, Taxes & Licenses module is an extension of the AccuFund Cash Receipts module. When you issue a license or impose a fee, any amount due transfers automatically to Cash Receipts.

For organizations marked as businesses, the AccuFund Fees, Taxes & Licenses screen will be active in Cash Receipts. Just select the type of fee or tax and the relevant fields will appear. You can enter information manually or import it from the business record and let the system make automated calculations based on predefined parameters.


Fees, Taxes & Licenses Online Version
Looking for the cloud online version of this module?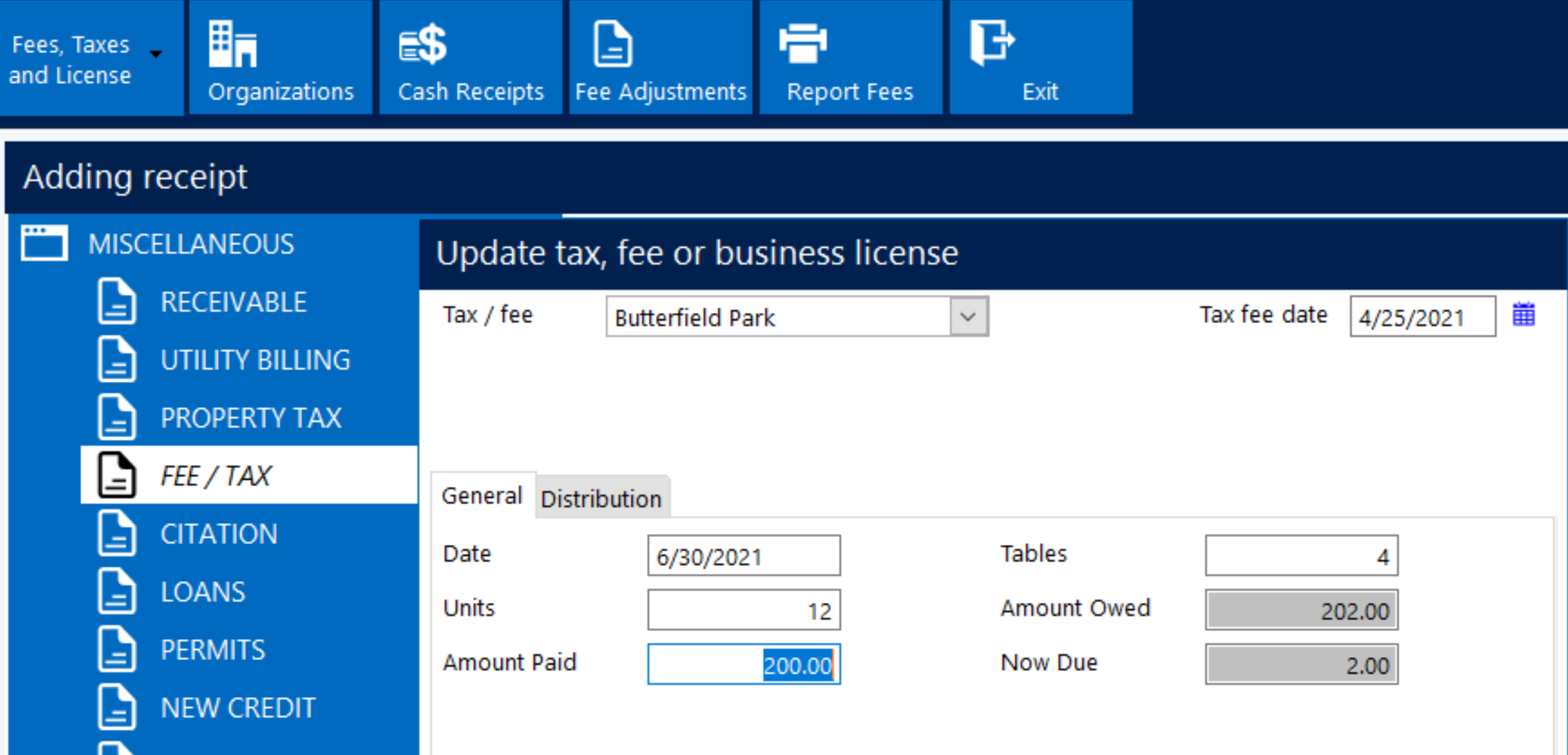 Enjoy Convenient and Customizable Features
The AccuFund Fees, Taxes & Licenses module can be customized for your specific requirements. Popular features give you the ability to:
Print sequential license or certificate numbers automatically.
Manually enter the next number, prior to printing, on pre-numbered forms.
Track missing payments, and send out notices showing missing periods, for recurring items such as monthly sales tax receipts.
Send reminder notices for business licenses not renewed.
Track required fields, such as SIC codes, DBA name, and other information.
Record any fees that fall under your agencies' purview—even items such as bus permits or vehicle decals.
Smoothly Integrate Tax, Fee, and Licensing Processes with Other Agency Functions
The AccuFund Fees, Taxes & Licenses module is integrated with:
Cash Receipts—Fee and licensing activity, and most tax activity, is entered through the Cash Receipts module, where a Fees, Taxes & Licenses screen pops up automatically.
Payment Portal—Give your customers the ability to make payments online (licensed separately).
Property Tax—Collect a variety of taxes related to real and personal property, such as vehicle decals required in some municipalities.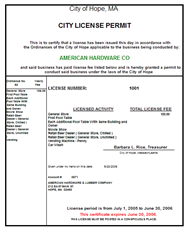 Let's Get Started
AccuFund supports your mission with a full suite of financial management applications for nonprofit and government organizations. To learn more and arrange a demo, contact AccuFund at 877-872-2228 or This email address is being protected from spambots. You need JavaScript enabled to view it. or visit www.accufund.com.