Requisitions / Workflows
AccuFund Onsite
Streamline Your Purchase Order and Payment Request Processes
AccuFund makes it easy to track requisitions through multiple approval stages, until they get to the purchasing agent or Accounts Payable for payment. All activity is date- and user-stamped for convenient status updates and reporting.

Using this electronic routing system, you can scan, attach, and forward documents to the right people, so reviewers can quickly comment on, approve, or return requests.
Requisitions / Workflows Online Version
Looking for the cloud online version of this module?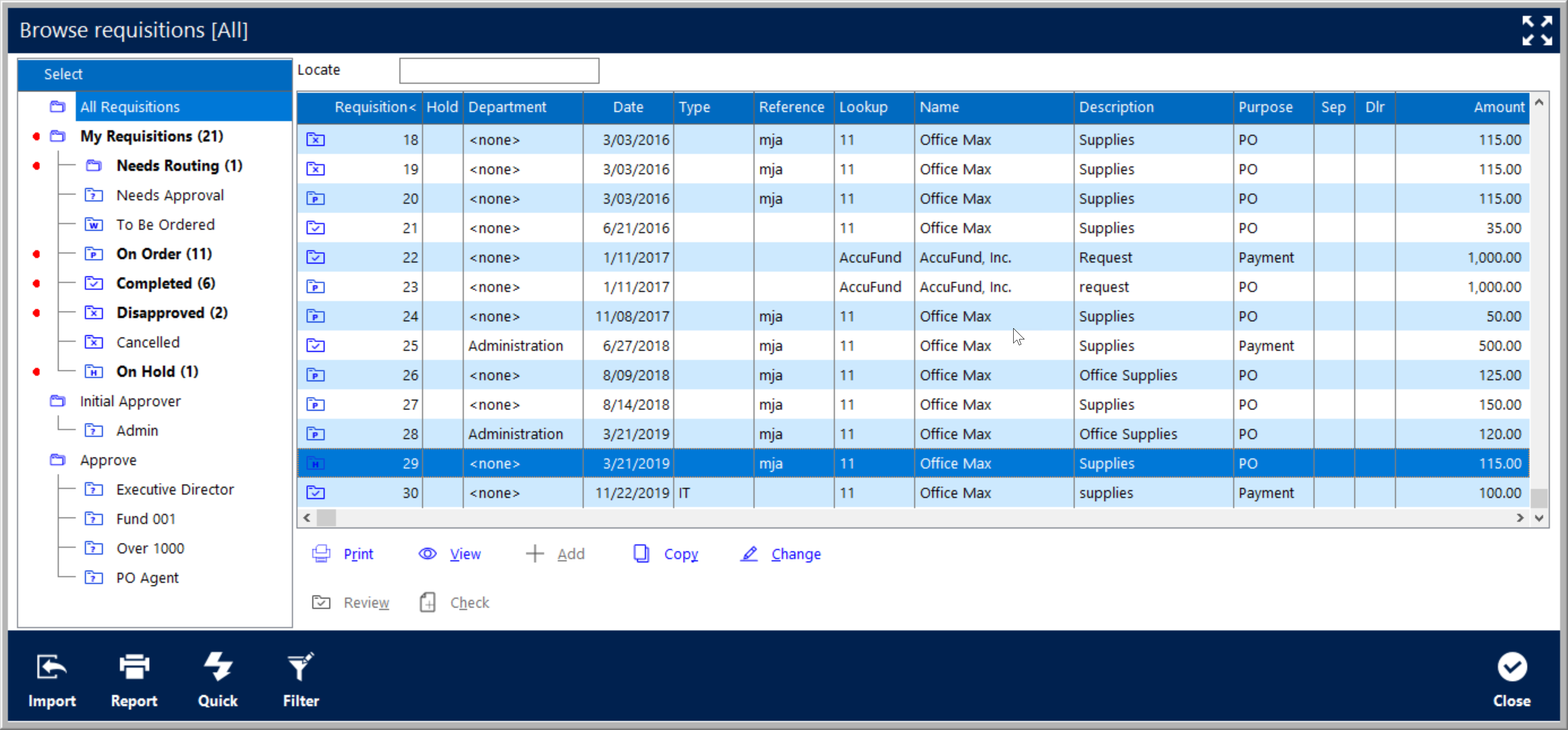 Keep Everything Organized with Approval Trees
A rules-based, approval tree architecture is the key to the Requisitions and Workflow Management module's effectiveness.

The people responsible for ordering products and creating purchase orders sit at the top of each approval tree. Requests can be routed to different approvers based on cost center or department, and approval levels can be added automatically when certain conditions—such as dollar amounts or types of requests—are met.

Authorized users can easily view the status of their requisitions through a simple folder-based browser screen. Employees who function as both requesters and approvers in different situations can be assigned different entry rights in multiple approval trees.
Convenient Features Offer a Host of Benefits for Your Team
The AccuFund Requisitions and Workflow Management module is purpose-built to simplify your workflow. Popular features include:
Approval alerts
Comment fields for questions and clarification
On-screen history of approvals and denials
Automatic AP bill and PO creation upon final approval
Electronic signature storage
The ability to order stock, non-stock, and service items
The ability to email requisition forms as PDFs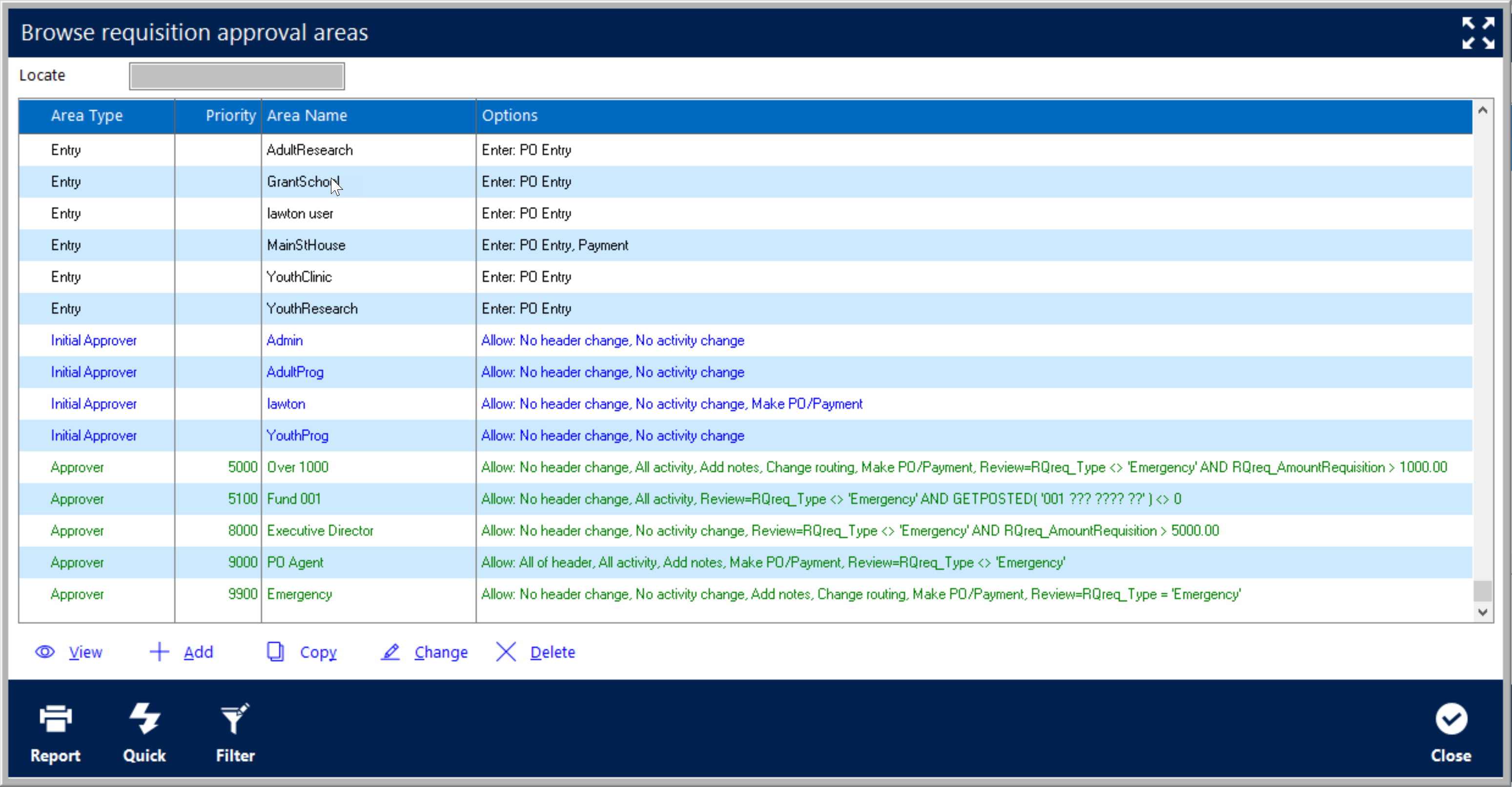 Enjoy Greater Convenience with Built-in Integrations
To streamline your processes even more, Requisitions Management ties into other AccuFund modules:
Inventory—Easily check order history, preferred vendors, and pricing information
Accounts Payable—As items are received, requisition status is updated automatically
General Ledger—All accounting information is posted to the requested column
Purchasing—Once approved, requisitions are available for inclusion in purchase orders
Reports/Forms Designer—Customize reports or use built-in templates for requisition documents, activities, and status
Let's Get Started
AccuFund supports your mission with a full suite of financial management applications for nonprofit and government organizations. To learn more and arrange a demo, contact AccuFund at 877-872-2228 or This email address is being protected from spambots. You need JavaScript enabled to view it. or visit www.accufund.com.